Laura Spicer
Director, Health Reform Studies
410.455.6536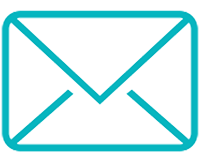 Laura Spicer is director of health reform studies at The Hilltop Institute. In this position, she leads a team of researchers responsible for program evaluation, data analysis, and policy development for health reform initiatives, Medicaid, and other publicly funded programs. She has been extensively involved in health reform implementation in Maryland since the enactment of the Affordable Care Act. Many of her projects involve analyzing Medicaid and commercial health care claims and other data on an extensive number of issues related to quality assurance, access to care, service utilization, enrollment trends, and costs. She assists states in developing policies and meeting federal reporting and waiver requirements. Laura oversees Maryland Medicaid's total cost of care reporting, access monitoring review plan, lead screening reporting and monitoring, and a number of other routine and ad hoc reports. She is the project manager for Maryland Medicaid's Behavioral Health System of Care Initiative and is staffing the Finance Subcommittee of Governor Hogan's Commission to Study Mental and Behavioral Health in Maryland. She also currently directs Hilltop's work with the Maryland Health Benefit Exchange, as well as Hilltop's hospital community benefit engagement with the Maryland Health Services Costs Review Commission. In addition to these state-based projects, she works on other research grants and contracts. In 2012, Laura was a recipient of the Hilltop Award for Innovation for her participation in the development and implementation of the Hilltop Health Care Reform Simulation Model, a financial model used for Maryland and New Mexico to determine the costs and savings of implementing federal health reform.
Prior to her current position, Laura was a senior policy analyst at Hilltop and conducted various health care-related research activities, including studies for the Maryland Health Benefit Exchange and ongoing analyses for Maryland's HealthChoice program. Before that, she was a policy analyst and a research assistant at Hilltop and provided research support for various projects, including staffing the Maryland Community Health Resources Commission and conducting interviews and focus groups with various stakeholders.
Laura obtained an MA (summa cum laude) in applied sociology and a BA in sociology (cum laude) from UMBC.